Singing lessons and Vocal Coaching for all ages and abilities with KERRY ANDERSON.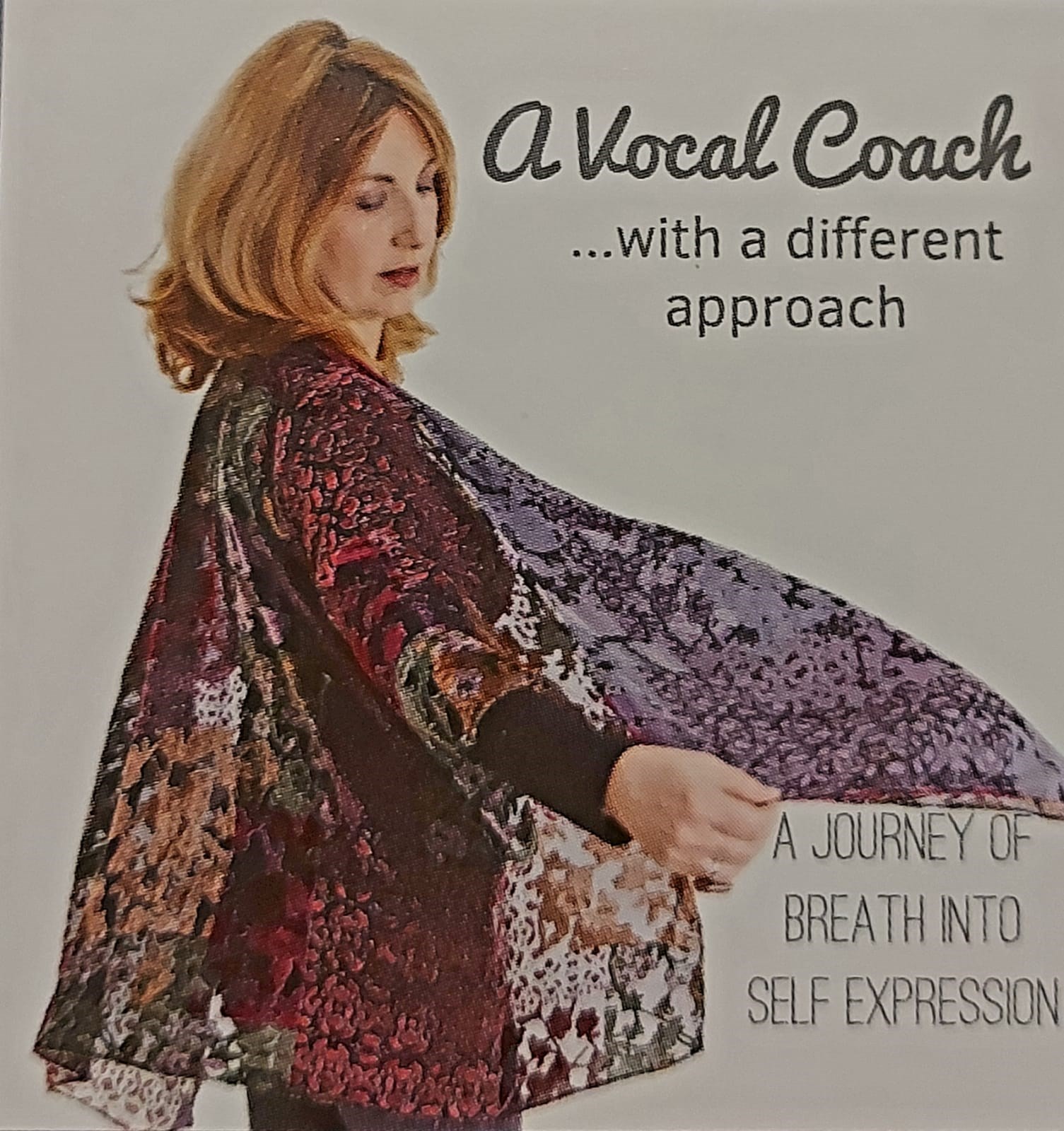 Singing lessons and Vocal Coaching take place in East Glendalough School, Wicklow town on Wednesdays. Kerry is available for Film contract work.
---
Meet the tutors - KERRY ANDERSON
---
"The only thing better than singing is more singing!" Ella Fitzgerald
---
'A voice is a person, and a person is a voice'
Vocal Coaching with Kerry Anderson covers a range of services. Kerry consults with actors, to assist in accent coaching; and to develop resonance, and articulation toning as well as those wishing to develop their singing ability. The prospective student will need a consultation before commencing training. Note: Teen and adult students wishing to study classical repertoire must attend 45 minutes minimum, twice weekly for at least 3 months. This is to assimilate the methods used to develop resonance with supervision.
Clear, expressive phonation begins with speech. To achieve results in any discipline, clients must be prepared for a journey of self discovery. The premise being that all of us are unique, and coaching will guide you to an understanding of the ways you can develop your unique voice. Your initial consultation will be to discuss your reasons for wanting the service; your current knowledge of vocal coaching; your tastes and your aspirations. An assessment of speech will uncover existing or potential pathology in which case a medical assessment may be required.
Beginner children (12 years and under) 30 minute individual lessons cost only €26 in both venues. Our Annual Registration Fee is €40.
We offer 5% discount for third and subsequent family members and a reduced registration fee of only €5 for the second and subsequent family members.
WSMD runs Concert Workshops throughout the school year and we have Presentation Concerts in December and May/June. We encourage students to participate in the Concert Workshops, either by playing in them or by attending, and thereby supporting the students who are playing. There is a €10 charge per family per term (max. two terms) to cover the Concert Workshops and Presentation Concerts and this figure will appear in your invoices. The Concert fees cover ALL family members - parents, siblings, grandparents, aunts, uncles, etc. We would love to see as many as possible taking part and supporting the students.
All fees are payable in advance for the term (or balance remaining). However, to make it easier for families we offer a monthly Standing Order payment option. This is based on enrollment for the year (or balance remaining) and payments are spread over the months September to May. There is a 5% surcharge with this payment method to offset the associated bank charges.
To register please CLICK HERE
---
For more information please contact the office on:
info@wicklowmusicdrama.ie or 086 326 5820.
Office hours: Monday, Tuesday, Thursday, Friday mornings.
Please leave a message outside of office hours and we will get back to you the next working day.
Please contact us at
on Facebook or
Twitter: @wwmusicdrama
To view our Privacy and Cookie Policy please click HERE
COVID-19 Update - tuition is available online.