Singing lessons & Vocal Coaching for all ages for Actors and Singers with KERRY ANDERSON.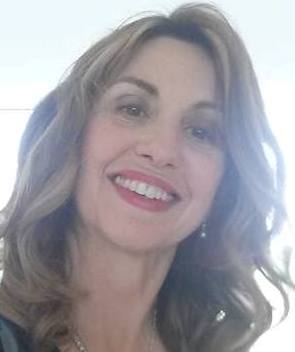 Kerry Simone Anderson
Kerry is a professional singer.
She has a BMus Ed from The Sydney Conservatorium
and an MA in Professional Voice Practise from BCU in the UK.
You can see samples of her own work on her youtube channel:
https://www.youtube.com/watch?v=eKJdy-X5u6I
https://www.youtube.com/watch?v=kSz6K2IUVWQ
'A voice is a person, and a person is a voice' This form of balance alludes to the uniqueness of each individual which every teacher of singing must honour. The other balance is physiological, and requires gradual development with skillfull guidance. Kerry's mission for each student is to learn how to find their own voice. The process is one of self discovery, almost like mindfulness.
Actors, however, must learn to safely deliver a completely different persona with their entire body. Stage is vastly different to television, and voice work is essential for resonance without amplification. With resonance, you don't need to shout your lines.
---
Meet the tutors - KERRY ANDERSON
---
"The only thing better than singing is more singing!" Ella Fitzgerald
---
30 minute individual lessons cost only €25 in both venues. If you have reached Grade 6 standard you are required to take 45 minute lessons. Our Annual Registration Fee remains at €35. All fees are payable in advance for the term (or balance remaining).
Individual lessons mean a student can start at any time throughout the year as there is no need to "catch up" with others. It also means that students can work at their own pace.
We offer 5% discount for third and subsequent family members and a reduced registration fee of only €5 for the second and subsequent family members.
WSMD runs Concert Workshops throughout the school year and we have Presentation Concerts in December and May/June. We encourage students to participate in the Concert Workshops, either by playing in them or by attending, and thereby supporting the students who are playing. There is a €10 charge per family per term (max. two terms) to cover the Concert Workshops and Presentation Concerts and this figure will appear in your invoices. The Concert fees cover ALL family members - parents, siblings, grandparents, aunts, uncles, etc. We would love to see as many as possible taking part and supporting the students.
To register please CLICK HERE
---
For more information please contact the office on:
info@wicklowmusicdrama.ie or 086 326 5820.
Office hours: Monday to Thursday, 9.30 am to 12.30 pm
Please leave a message outside of office hours and we will get back to you the next working day.
This website is currently under construction.
Please contact us at info@wicklowmusicdrama.ie OR
@wwmusicdrama
086 326 5820
To view our Privacy and Cookie Policy please click HERE