Unfortunately due to COVID-19 this course has been cancelled for the academic year 2020/21.
Our Musical Theatre Course is for ages 5 to 18 years and is taught by MAURA FLYNN. Maura has many years and many shows to her credit in musical theatre.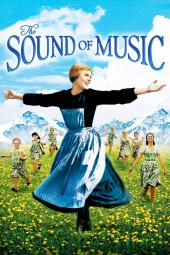 This year's production is THE SOUND OF MUSIC with shows being performed to a revised schedule of February mid-term, 2021
Classes with social distancing will take place each Saturday in Newcastle Parish Centre(A63 X782) from 3:30 to 4:30pm. Term starts September 5th and as soon as we have the minimum of 5 students enrolled, we will commence the course. Extra classes take place on Sundays in Newcastle Parish Centre ( the show venue) for dress rehearsals and will be announced in January 2021 subject to COVID19 restrictions.
The cost is only €8 per hour with a one class discount for a second or subsequent sibling. Due to the social distancing mandate, classes are limited to 10 students and will focus on scene work to develop vocal, dramatic and stage movement skills. Enrolment is open until October mid-term.
---
MAURA FLYNN describes the course.
---
Meet the tutor - MAURA FLYNN
---
To register please CLICK HERE
Please contact us at
on Facebook or
Twitter: @wwmusicdrama
To view our Privacy and Cookie Policy please click HERE
COVID-19 Update - tuition is currently being taught online.